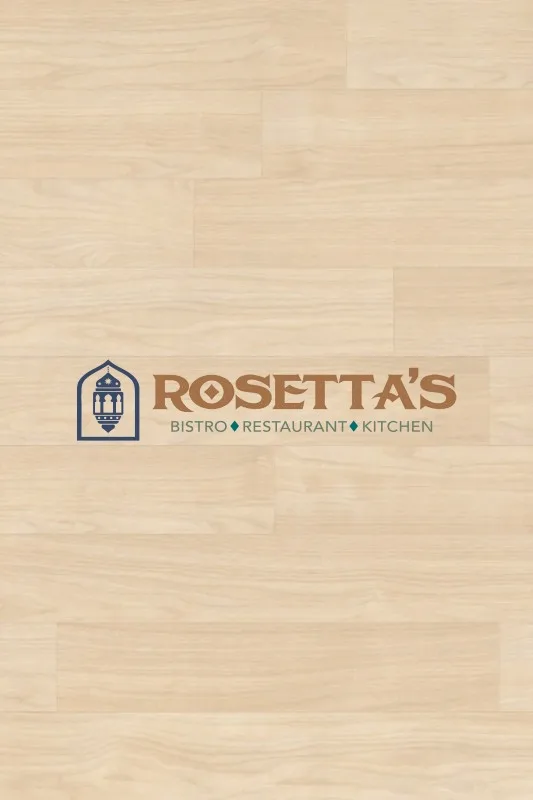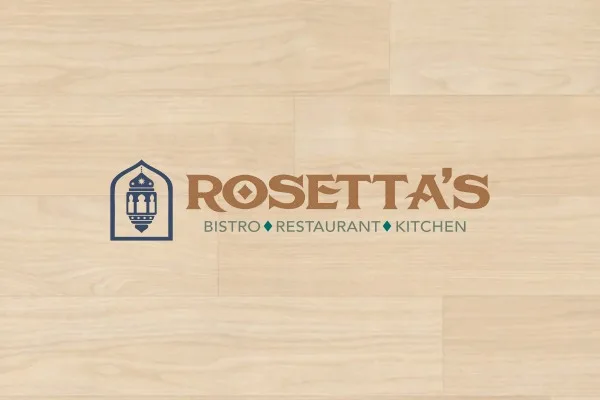 JOIN THE FEAST AT ROSETTA'S AT EMPERORS PALACE
18h00 – 21h00  (Dinner only)
12h00 – 14h30
15h00 – 17h30
18h00 – 21h00
(Lunch and Dinner)
Should you have a prior booking and wish to make arrangements, please email or call us, or use our Online Reservations facility.

RISING FROM THE SANDS OF TIME
Boasting a fresh interior, an increased seating capacity, clean lined contemporary finishes and a modern feel that stimulates and awakens the senses, the restaurant is subdivided into three different spaces though the innovative use of sliding stacking Mashrabiya screens (an Arabic term given to a projecting oriel window that is enclosed with carved wood latticework) which allows operational efficiencies.
The Egyptian inspired artwork is noticeable on stone walls with hieroglyphic carvings and an eye-catching eclectic mixture of feature Egyptian lanterns. Punches of olive green shades are offset against the monochromatic colour scheme of the high domed ceiling that promotes clean and uncluttered simplicity.
The first area, being the outside area, is a relaxed Bistro space complemented by a deli-style display area featuring a selection of on-the-go snacks and beverages, perfect for quick bites or snacks-on-the-go.  Upon entering Rosetta's, early risers and late diners are met by a Bistro that serves an à la carte, quick service eating menu.
BLACKSMITH FAIRTRADE COFFEE
For those who need a coffee fix, the Bistro has introduced a brand new coffee concept, BLACKSMITH Coffee. An active member of the coffee movement, BLACKSMITH Coffee believes in transforming the youth's potential into tangible opportunities.
It crafts beautiful coffee blends from certified Fairtrade farms in Ethiopia, Tanzania and Uganda, and in doing so promotes social change, job creation and skills development.
The third area is the main restaurant and kitchen concept, which encapsulates the buffet, the banquette seating and freestanding table seating. The abundant presentation of the buffet in the kitchen area serves a bevy of cuisines from around the world and gives diners the opportunity to enjoy excellent food at reasonable prices.
With freshly prepared dishes and made-to-order à la minute cooking stations, the menu is continually improved through promotional offers, seasonal changes and the chefs' personal choices. A welcome feature at the buffet is the bottomless soda and wine included in the menu price - selected red and white house wines.
The kitchen chefs prepare the majority of the dishes live in front of the guests, while cohesively working to present seven distinct culinary speciality sections in the restaurant. These sections include a Harvest Table with a selection of salads, mezze's, cold starters, soups and an Artisanal bread station. For meat lovers the Live Grill Station features a carvery of succulent meats with sauces and accompaniments.
The Comfort dish section will see diners tuck into traditional stews and casseroles and a selection of hot vegetables. The Mediterranean Station features a bevy of fish and seafood, a pasta station and pizza expertly prepared in the wood-fired oven.
For something a little spicier, the Pan-Asian station showcases mouth-watering Southern and Northern Indian curries, chutney, pickles and an Action Wok Station.
To round off the dining experience, a generous sweet selection at the Dessert Station will see diners satisfying their sweet tooth. Whether it's a quick breakfast, business lunch or family feast, Rosetta's offers an impressive, modern dining experience that won't break the bank.
Prices per person (pp)* (we require a 50% deposit upfront to secure your booking)
For any Special Offers visit our Specials Page
*= 2 children per adult
All prices charged includes bottomless soda fountain and bottomless wine fountain.
Bookings are essential. We do not arrange long tables.
Once your reservation is made, our Dineplan system will send you a confirmation email or sms notifying you of your booking.
For further assistance please do not hesitate to email rosettasreservations@emperorspalace.com
Not a Winners Circle Member? Sign up at WinnersCircle or at the Winners Circle Desk.
64 Jones Road, Kempton Park, South Africa
EMPERORS PALACE, THE PALACE OF DREAMS IS OPEN 24 HOURS A DAY 365 DAYS A YEAR