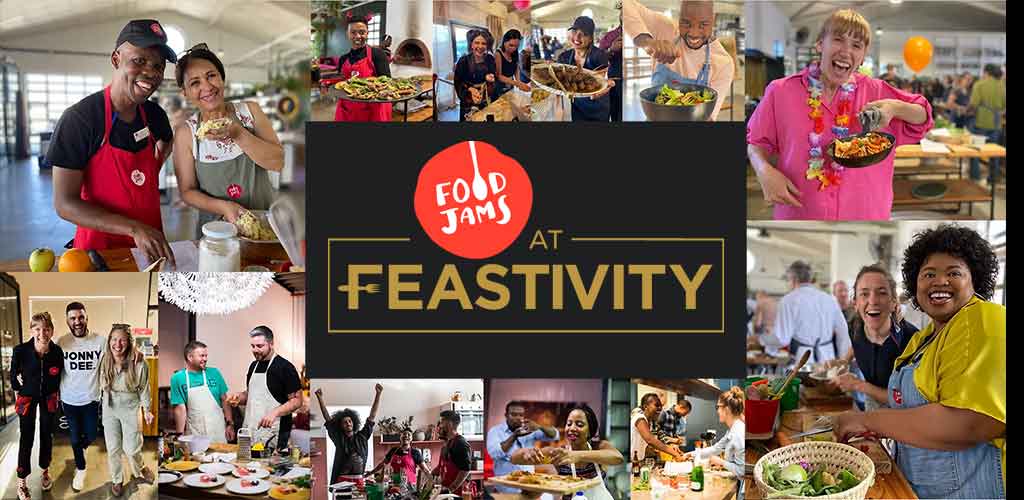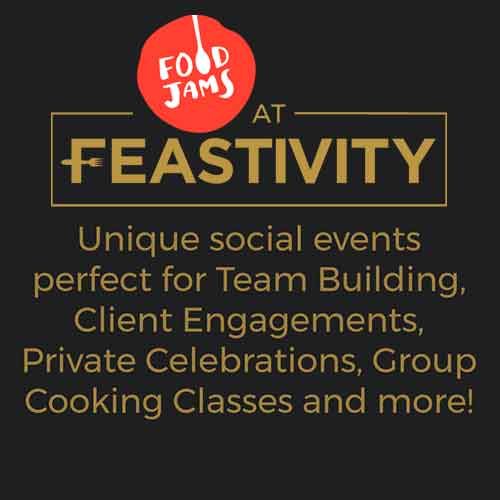 Feastivity with Food Jams
Feastivity at Emperors Palace is proud to partner with Food Jams to offer a truly different social experience.
There's something special about connecting people through food. Feastivity, in conjunction with Food Jams now offers unique social events in an engaging atmosphere for perfect for team building, client engagements, private celebrations, group cooking classes and any other celebration you can think of. Create together with a group of people combined with expert tips.
Packages vary from
Food Jam Package
MasterChef Package
ProCook Chefs Demo & Class
Food Jam Young People (6-16 yrs)
And more!
View packages and prices
Food Jams at Feastivity - Google Maps
Information on all our current events and promotions. Find out more by clicking the event image.
64 Jones Road, Kempton Park, South Africa
EMPERORS PALACE, THE PALACE OF DREAMS IS OPEN 24 HOURS A DAY 365 DAYS A YEAR