PREPARING TOMORROW'S PROFESSIONALS
On 3 October 2023 Emperors Palace hosted learners from Tembisa Commerce and Entrepreneurship School of Specialisation with focus on Hospitality and Tourism (formerly Tembisa Secondary School) to participate in a two-day job shadowing learnership programme. The 20 selected Grade 10 learners were exposed to the hospitality and tourism industry firsthand and gained valuable insight to how such a large hospitality complex is run on a daily basis. This is part of the ongoing partnership between Emperors Palace and the Tembisa school to grow future talent in the industry.
The job shadowing included assisting seasoned Emperors Palace employees in hotel housekeeping as well as handling basic kitchen tasks under complex chefs. With tourism once more on the rise, this vocation is vital within the South African hospitality industry which can open career paths both locally and internationally.
It was an enlightening experience for the group and seeing the theory translated into practical was an eye opener for both the learners and their educators:
It has been a good experience for the learners. - Educator Nonhlanhla Nxumalo
It is very interesting how the Emperors Palace staff treat people, it is great! After this experience I really want to go into this industry. - Learner Sfiso Timande
 It was exciting seeing something in reality and I learned the difference between a'la carte and table d'hôte. - Educator Lesiba Khoza
I learned that the hospitality industry is a bit challenging and the Emperors Palace is a lot bigger than I expected. I didn't realize there are 348 rooms and the Metcourt and another 150 at the Mondior with a further 182 at the 5-star D'oreale Grande Hotel. - Learner Jabulani Mamize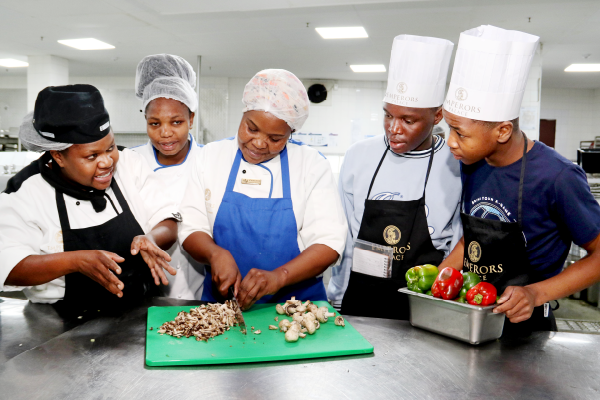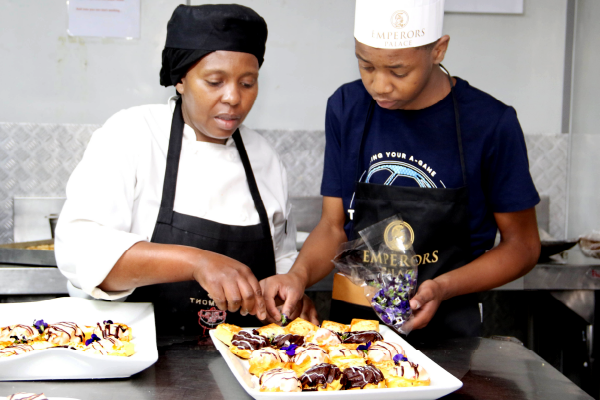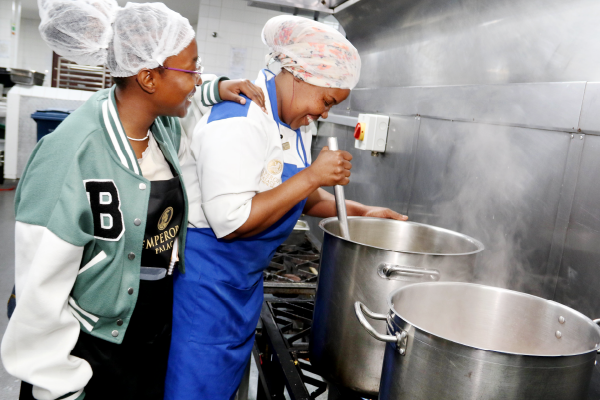 64 Jones Road, Kempton Park, South Africa
EMPERORS PALACE, THE PALACE OF DREAMS IS OPEN 24 HOURS A DAY 365 DAYS A YEAR