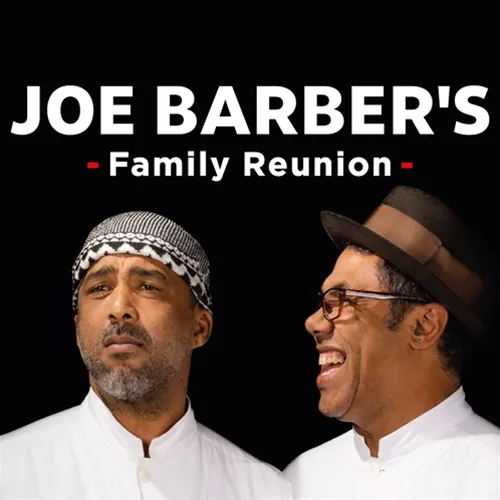 Joe Barber's Family Reunion
21 - 23 Sep 2023, Centre Court
NEW DATES ANNOUNCED FOR JOE BARBER'S FAMILY REUNION IN JOHANNESBURG
New dates have been announced for Joe Barber's Family Reunion in Johannesburg. Originally due to take place 27 - 29 April, the show will instead take place 21 - 23 September 2023.
The new dates are due to a scheduling change and any inconvenience is regretted.
Fans that have already bought tickets for the shows in April will be moved to the same day and seat allocation for the new dates in September. All Friday tickets will therefore be valid for the new Friday dates, Saturday to Saturday, Sunday to Sunday. Fans do not need to request new tickets or contact Ticketmaster as your current tickets will be valid for the new dates.
All fans that would like to opt for a refund are entitled to a full refund to the value of their initial purchase. Should you like to opt for a refund you would need to contact Ticketmaster by following these steps here: (https://help.ticketmaster.co.za/hc/en-us/articles/4402368554385). The cut-off date for such refunds is only available for 14 days, and will end 31 March 2023.
Joe Barber's Family Reunion comes to Joburg after a record-breaking run in Cape Town. Join Boeta Joe, Boeta Gamat, Washiela, Outjie, David and Oscar for this hilarious, iconic live performance.
Starring David Isaacs and Oscar Petersen
21 - 23 Sep 2023 | 20h00
Centre Court
Tickets from R200
Book at TicketMaster
Duration of Show: 1h 50m
No under 12s
Information on all our current events and promotions. Find out more by clicking the event image.
64 Jones Road, Kempton Park, South Africa
EMPERORS PALACE, THE PALACE OF DREAMS IS OPEN 24 HOURS A DAY 365 DAYS A YEAR