Mischief & Magic
Events at Red Roman Shed
64 Jones Rd, O.R. Tambo, Kempton Park, 1627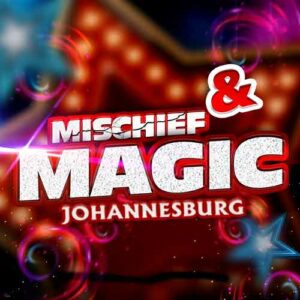 Stand-up Comedy that's 'wander-fully' funny
Some of South Africa's cheekiest and funniest comedians are coming to the Palace of Dreams.  It's not just comedy; it's "abra-cada-bras"! Bringing comedy and magic together promises to make all your worries "disappear" for one night only. With such a diverse cast, there's something for everyone in the audience, making this a truly unique and unforgettable show.
Featuring Sans Moonsamy, Jailoshini Naidoo, Trevor Gumbi, Chris Forrest, Dillan Oliphant, along with magician Mo Magic, who will dazzle with mentalist, illusionist, and mind-bending tricks that will leave the audience both amazed and in stitches!
Tickets from R250
Scan QR Code

Information on all our current events and promotions. Find out more by clicking the event image.
64 Jones Road, Kempton Park, South Africa
EMPERORS PALACE, THE PALACE OF DREAMS IS OPEN 24 HOURS A DAY 365 DAYS A YEAR